EGreen named finalist in Gulf Capital SME Awards 2018
Dubai, United Arab Emirates; 2 October 2018 – Al Hutaib Group – EGreen has been selected as one of the finalists in the annual Gulf Capital SME Awards, a recognition programme honouring the success, innovation and growth of entrepreneurs, business leaders and small businesses in the UAE.
Out of hundreds of entries, Al Hutaib Group – EGreen was selected by an esteemed panel of judges in the Most Sustainable Business of the Year category.
"It's a proud moment for us to have been a finalist for the most sustainable category" 

as quoted by the company chairman Mr Aliasger H. Badri.

"The company's aim has always been about protecting giving back to the planet and its people. I'm proud to say that we have made an impact in some manner and will continue to strive to make a bigger one."
"Every year we are astounded at the quality of the entries we receive, which makes it more difficult to shortlist and then pick winners – this is a testament to the vibrancy of the SME sector in the UAE and that it continues to be a core driver for growth in this country," commented John Emmerson, Director, SME Awards, MEED, the leading business intelligence provider in the Middle East.
Organised by MEED, the prestigious awards programme is supported by endorsing partners Dubai SME and the Khalifa Fund for Enterprise Development; as well as Gulf Capital and Virtuzone as sponsors.
The full list of finalists is available online at www.meedsmeawards.com.
###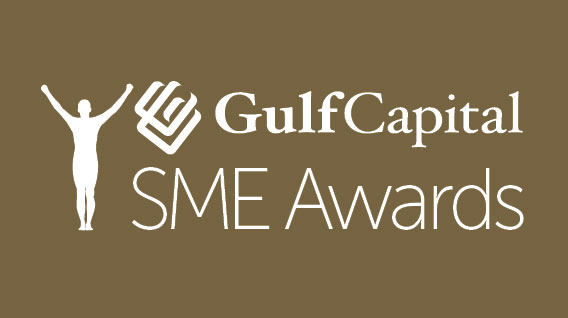 About MEED
MEED is a senior management media brand, its flagship subscription products are the MEED Business Review publication and website, www.meed.com. As well as organising the MEED Projects Awards, Gulf Capital SME Awards, Daman Corporate Health Awards and the Arabian Hotel Investment Conference (AHIC).
About Gulf Capital
Gulf Capital is one of the leading alternative asset management firms in the Middle East, investing across several asset classes including Private Equity, Private Debt and Real Estate. The Firm currently manages over AED 14.7 billion (US$4 billion) of assets across 10 funds and investment vehicles.
Gulf Capital's mission is to grow capital and build value with world-class expertise and best practices to generate sustainable superior performance for all stakeholders. Gulf Capital invests its own capital alongside its fund investors' capital in all of the funds it launches.
For more information about Gulf Capital PJSC, please visit Gulf Capital's website at www.gulfcapital.com